Status:
Completed, Gathering Support, Playable in FE2 Community Maps
ID
: 6051025488 / 8-ar3j1
Creator(s):
justinchua2006 (me)
BGM:
Waterflame - Metal Industry (WILL BE REPLACED WITH DAMNEPICCALEB - FACTORY CENTER OST SOON)
Button(s):
8
Part Count:
1911
Description:
Finally, I made a map that isn't "Image-pasted"! I must say I would rather pick this map than Closing Time and Museum Lockdown. I think I did pretty decent to make it FE2-styled. In case you don't know, this is the map that I have been making for FE2. It's not really an easy task, but who knows?
You are a humble worker that works at an industrial factory in the industrial district. Everyday was the same for you. Working… Working… and Working. Until one day, you were late for work. You rushed to the place, got into the lift, and hope nothing bad happens. But wait, something's not right. Everything has stopped working, the conveyors, the production lines, everything doesn't function properly. There's absolutely no one in the factory. You feel something wet under you, and realized that there's water leaking from below! You had to evacuate the factory while the rising flood is trying to drown you.
(Version 2.1):
Fixed a few minor bugs and errors found.
Scripting is finally done, it functions properly!
Added a few more details to fill those empty spaces…
(Version 2.2):
Fixed the second door bug and "No Compatible Maps" error
Extended the gameplay a bit in the 3rd room and the end
Fixed a few minor detail flaws (All found by @paundra0217)
Added a lot more of colorful boxes, suggested by @JiroTheOtter
Added custom textures on those boxes, just to make them less-bland
Added an 8th button at the last room.
(Version 2.3):
The blue container is now a part of the gameplay, unfortunately the green box is no longer going to fall after pressing the 5th button, this is because people weren't finding it "FE2 worthy
Delays are no longer used on the doors and the planks. It's only used on the platform after pressing the 5th button
The gameplay in the big room has changed a lot, it's used to reduce the amount of time when playing solo
The amount of buttons has been decreased back to 7, because there were a lot of complaints about "having too many buttons for an easy map"
Added another button in the 3rd room, this is basically a replacement for a button in the 4th room
Version (2.3.1):
Updated a bit of the gameplay in the main room (or you can say it's to fill up the empty space)
Rescue mission is now available, it is placed on a yellow container in the main room
Added a door to the entrance to the main room (again)
(MINOR CHANGE) Increased the thickness of wooden planks around the map, after some considerations
(Version 2.3.2):
The ID now loads a map pack, included an +Agility version in it
Link here:
@RichardIosRBX
https://www.youtube.com/watch?v=qjLg67eGIo4
@Fopdooodle (at 12:12)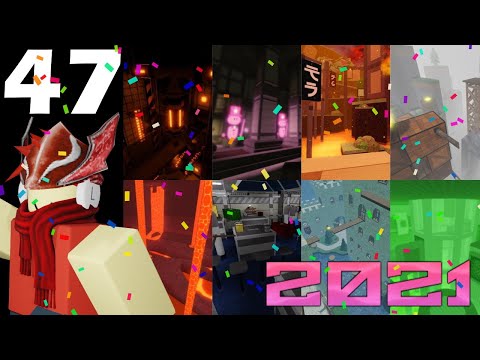 @OOFLSY
https://www.youtube.com/watch?v=BnDPLpYtxoA
Nazzolah Waletwa
AldPlayzYT (@ChaosOfNoobs)
https://www.youtube.com/watch?v=BNN6eoOQXfM
YikunnoRadge
https://www.youtube.com/watch?v=EntoIicBUxE&t=11s
Iyana_cute and friends
https://www.youtube.com/watch?v=GXtWWRjMUlM
Frakci
https://www.youtube.com/watch?v=YHxFokBfK9I
box_3948 [korea] [FE2]
https://www.youtube.com/watch?v=WoT4MYaqr00&
AimBlox YT
https://www.youtube.com/watch?v=issRGUQGTa8
Nasa_YuzakiYT
https://www.youtube.com/watch?v=A1DXUbAUT_M
James Morgan
What do you think of the difficulty for this map?
Easy
Medium Easy
Hard Easy
What do you think of the details for this map?
How much percentage for it to be in FE2?
Should this map be added to the main game?
If you guys really liked the map, feel free to vote to support the map, that would be appreciated. If there's a chance, it could get in the main FE2 game!