NOTE:
The BGM is Copyrighted.
The map is a direct prequel of Laurel Sunrise, read the backstory in Laurel Sunrise if you'd like.
Introduction
Hello i am SkyRoblosGamesVN! can also be called as Kiyomi. It's been a month ever since FC gotten so much attention, but it's now slowly forgotten. So i have to revamp it to revive it back! Let me present you something. Here we go.
Map Info
STATUS: Available, Gathering Support, Accepting Feedback.
Name: Forest Conflict
ID: ku8k-z
Creator(s): SkyRobloxGamesVN
BGM: APM - Natures Migration D
Buttons: 6
Difficulty: Normal
Average Completion Time: 1:29 - 1:35
Part and Instances
Description
Probably my best map. Took me a month to complete the revamp! The Map BGM is sadly copyrighted but it seems fit for the map atmosphere and overall. The old ver was uhh… good yeah but it doesn't look as good at this one i guess. The Revamp has:
New Grass Mesh
Stones
New Trees
Removed 2nd Sliding
Improved Terrain
Houses
Reworked on everything
I also nerfed the map due to people who doesn't like the gameplay or saying the gameplay is hard. Just hopefully you guys like the map and details.
Map Pictures
The End:
Videos: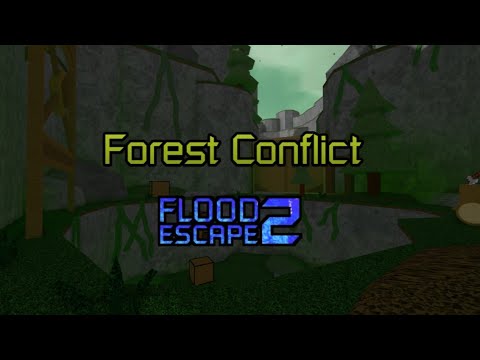 Polls
Are the details better than before?
Extremely yes… FE2 Worthy!
Yes! Amazing Details and deserves attention.
Yep. It looks fine
I think its a little good,
Disappointing. The old ver has better details.
Is the gameplay better?
Is the revamp ver better than the old version?
I would say yes, 10/10 in my opinion.
I wouldn't say yes, i would say no. Opinion exists.
Do you think this can be in Regular FE2?
I'd say yeah, but low chances.
Nope, it's not worthy.
Too bad to be an FE2 Official Map.
Overall, how is the map?
Amazing Details and Amazing Gameplay! 2x better than old version.
Not that bad! but i like it, it's awesome.
It looks fine eh.
Looks very okay, but uh. idk.
Bad
Okay that's really all! hope you all enjoy the map and have a good day!