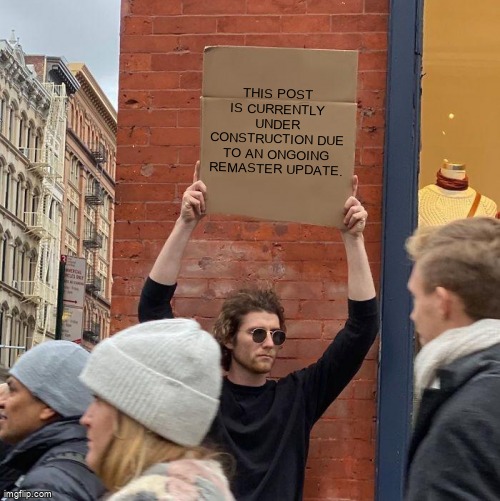 Status:
Remastering
ID:
V1[NOT RECOMMENDED FOR RECORDING PURPOSES] : +g2h*f1
V2: WIP
BGM: Final Fantasy Tactics A2: Grimoire Of The Rift OST - Front And Back. - YouTube
Description of Map
Hello everyone. I am Astro/silhouette, here back again with a map.
This time it is an easy difficulty map called Taiga Harbor.
I hope you all like it.
PS: I'll still be updating this map after the release since it is not in "Legacy Status" yet.
Average completion time:
V1: 2:00-2:20
Pictures / Videos of Map and Polls Regarding the Map:-
V1:




























https://youtu.be/AanVT1Tp3mE
Video by @Noobie

https://youtu.be/XnQASv2730Y
Video by @_XxMFRxX_DEV

https://youtu.be/nHG7T-ya26Q
Video @Epic_Sponge
Polls:

How do you rate the details?

How do you rate the gameplay?

How do you rate the map overall?

1
2
3
4
5
6
7
8
9
10
11
12
13
14
15
16
17
18
19
20

I know there's no chance of it getting in game since the part count is over the double of max part count, but what are anyways the chances of it getting in the game if there was no part count(in percentage)?)
V2







Open sourced link for V1:-
https://www.roblox.com/library/5730371876/Moonlight-Fortress